Our services to private individuals
Adimen Investigations, private detective agency in Geneva provides expertise to private individuals thanks to its professional investigation service.
Our areas of expertise are diverse and varied. Our services allow you, for example, to obtain precise information about a third party's schedule and activities. We can collect evidence in the event of a dispute so that you can assert your rights in court.
Our clients can use our reports for their personal information, or use them in court and bring in our agency to testify.
N'hésitez pas à nous contacter pour évaluer votre situation: nos agents de terrain sont prêts à intervenir à Genève et sur tous le secteur romand. Toutes les demandes qui nous sont transmises sont traitées de manière strictement confidentielle et nous nous engageons à mettre en oeuvre tous les moyens utiles et nécessaires pour obtenir les résultats souhaités.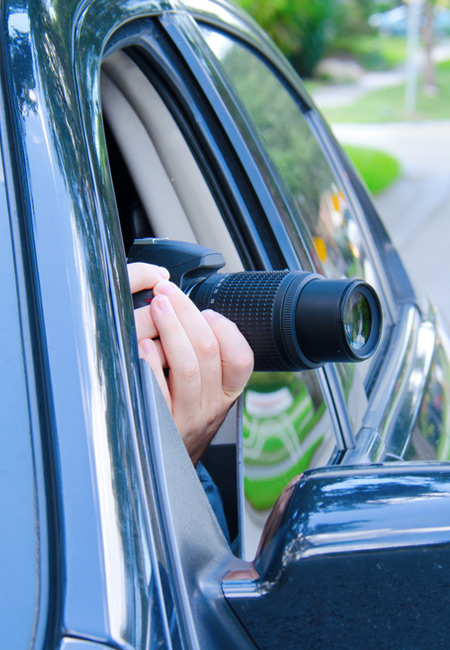 Faites appel à des agents de terrain expérimentés.
Areas of intervention
The agency ADIMEN adapts to all requests that are transmitted to it.
Infidelity / Adultery
Re-evaluation of child support / alimony
Tailing
Research and identification of addresses
Counter-surveillance / Countermeasures
Monitoring of alcohol and drug consumption
Teenager acquaintances
Missing persons investigations
Child custody
Search for debtors
We intervene in all types of situations, including suspicion of infidelity, conflictual relationships (work, neighbours, child care), threats, breach of trust, and to search for missing persons.
Our expertise also includes the supervision and monitoring of alcohol and drug consumption in adults and teenagers. More details
Background investigation
Criminal counter-investigation
Acquaintance monitoring
Breach of trust
Credit Investigation
Drug trafficking
Problems with neighbours
Property theft
Verification of testimony
Delinquency
Electronic countermeasures/counter-surveillance
Our specialized countermeasure team provides risk analysis services in addition to detecting surveillance devices installed without your knowledge or consent.
Hidden listening devices, "spy cameras" or vehicle tracking devices.
More details
In order to guarantee the confidentiality of our clients' information, all of the data received and transmitted is scrupulously stored on secure servers throughout the duration of our investigations.