Physical surveillance: childhood social issues
Our private detective agency in Geneva offer an assistance service suited to particularly sensitive cases involving children in difficulty.
The social fabric and new modes of entertainment are often the cause of risky behaviour among children, teenagers and young adults.
The diverse range of factors leading up to risky behaviour illustrates the importance of contextual prevention. It is imperative to identify the different contexts in which the teenager encounters dangerous environments (drug or alcohol consumption, physical threats suffered or caused). Attentiveness, support and vigilance are certainly the first steps to take, but close monitoring and sometimes removal of the subject, are all means to consider in order to keep danger at bay.
We work with families in distress to help reassure parents about the context and environment that their children are involved in, as well as their behavioural risks. Close monitoring of the person's habits will facilitate decision-making on measures to be taken in order to protect and positively influence their behaviour.
We obtain information that can help families take early preventive measures.
Venir en aide aux enfants en difficulté, une priorité.
Private detective services : drugs and alcohol
The nightlife of today's youth is often the scene of diverse excesses. Far removed from the leisurely activities of the past, these excessive episodes can have serious consequences on the lives of some young people.
The group effect can have a positive or negative impact on the most vulnerable individuals. During the teen years, the use of drugs or alcohol as well as aggressive behaviour and petty crimes are generally a result of peer pressure from their circle of acquaintances.
The media plays a major role in the images that are conveyed to young people. It not uncommon to see the regular use of drugs and alcohol conveyed as a lifestyle in many films, TV shows or music lyrics. The fact that this kind of consumption has become quite commonplace leads some young people to imitate their peers and adopt these unreasonable practices.
In Switzerland, alcohol is a low-cost commodity that is available everywhere, at almost any time. From an international perspective, Switzerland is among the countries with a high level of consumption. As a result, children and adolescents are exposed to alcohol at a very young age. 10% of 13 year old boys have already consumed alcohol on at least 40 or more occasions (see below chart). This level of consumption is a cause for concern, considering that early or frequent consumption during adolescence creates increased risks for alcohol related problems in the future.
Graphic alcohol consumption
Disturbingly, at the age of 13, one in five adolescents consumed five alcoholic beverages at least once a month (according to an official report from the Swiss Federal Office of Public Health).
During the teenage years and early adulthood, young people are experimenting with all kinds of excessive behaviour and often take reckless risks.
For most, this is a temporary phase, but sometimes a state of crisis occurs and creates a high risk of consequences. When a young person experiences a difficult period, their attitude changes. From that moment on, it is important to be attentive to signs that may indicate risky behaviour and consider preventive parental control before it is too late. To reassure yourself about your child's social behaviour, it is possible to set up a discreet surveillance of their activities and their acquaintances. If problems are identified, you can act accordingly and protect your child from physical or moral injuries, legal problems, and other dangers associated with the consumption of drugs and alcohol.
> More information on alcohol problems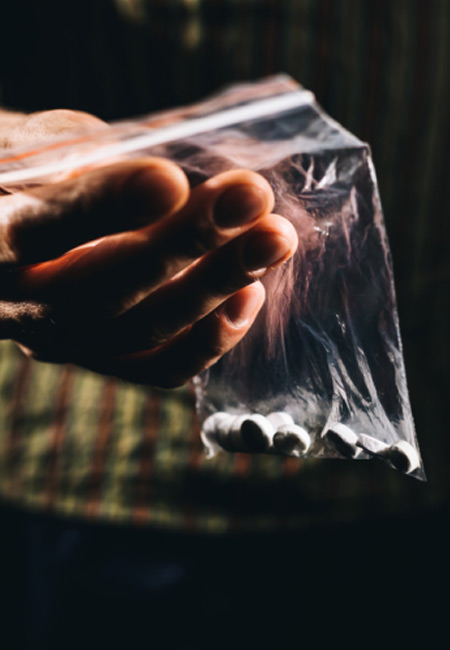 Le problème de la consommation de drogue et d'alcool chez les jeunes.
Private detective services : bullying and hazing
Rudeness among young people is nothing new. However, the intensity of violence and aggression seen between teenagers today can be much more than innocent "teasing or heckling."
Usually occurring in the school environment, intimidation occurs when the child is beyond the supervision of adults. During the trip to school, recreation and supervised study are opportune moments for these acts to occur. There are two main categories, bullying and hazing.
"Bullying" is an offence often accompanied by violence. It often occurs around the school setting and is usually done by students who are older than their victims. The bully demands money or valuables and may even force victims to do homework for them. In case of refusal, the threat of retaliation scares the child enough so that they comply with the demands.
This intimidating practice puts victims into a state of complete silence and throws them into a vicious spiral that is difficult to dismantle. The act of repeated extortion creates a climate of fear and daily apprehension for the child.
The building of self-confidence and relationships with others is altered as a result of the pressure created by this type of abuse. The victim tends to suddenly isolate themselves from others and complains of insomnia or stomach aches. There is often a drastic decline in performance at school.
Hazing is a form of bullying often directed towards newcomers. Practiced in school and socio-educational environments, hazing is meant to symbolize the rite of passage into a group, through a set of practices, ritualized tests or treatments. The victims are often (willingly or unwillingly) made to endure or commit humiliating or degrading acts.
Intimidation, bullying and repeated hazing can lead to psychological disturbances in the child who is confronted with these behaviours. The victim is locked into silence and it is difficult for parents or teachers to gain a clear understanding of the actual events.
Additionally, families often mistake bullying for theft. To stop this type of harassment, it's useful to send an observation report to the appropriate people (schools, police or other parents). Once the facts are established and the protagonists are identified, the legal representatives of the victim can take adequate measures to protect their child.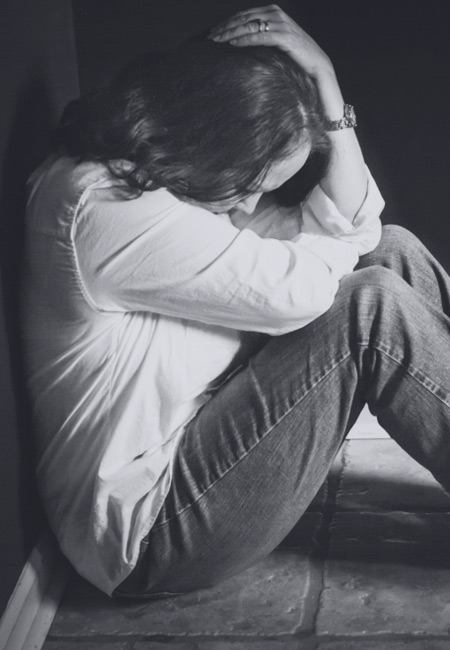 Protéger son enfant du harcèlement et des violences.